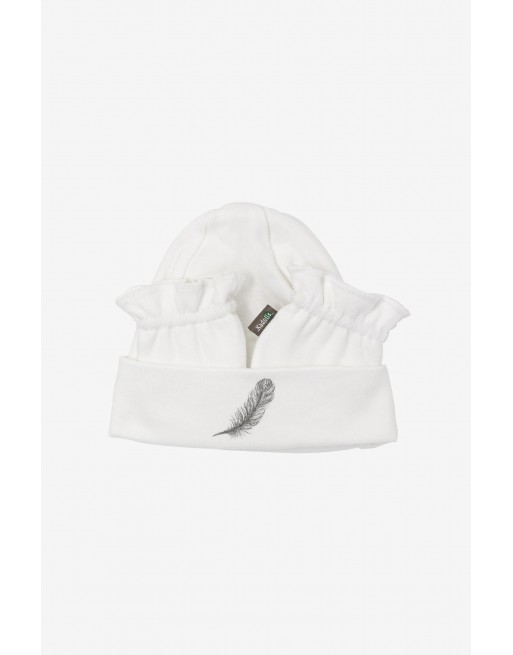  
Birth set in organic cotton: hat and mittens with feather pattern
A birth set in organic cotton composed of a cap and a pair of super soft mittens, a set too cute to take care of baby's sensitive skin and offer him calm and serene nights from his first days.
Product Details
A birth set in organic cotton to use as soon as your baby comes out of your mother's womb, to keep baby warm and comfortable, it consists of a pretty hat and a pair of mittens in size 0.3 months.
The temperature regulation system is not quite mature at the time of baby's birth, so a large part of the body heat is evacuated through the head, so the birth cap will allow baby to keep warm and not catch cold. small mittens are also an essential accessory during the first weeks when baby often makes sudden movements with his hands, so they prevent baby from scratching his face with his small thin nails.
The 100% organic cotton composition and Oeko-Tex certification of this birth set will guarantee your baby a soft and peaceful night, and we guarantee that no chemical treatment has been applied to these products.
The birth set is an excellent gift idea, it is delivered in a pretty recycled and recyclable cardboard box.