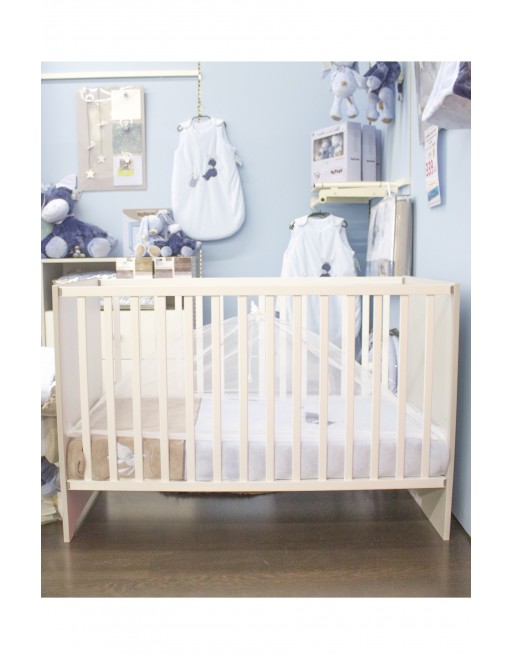  
Mosquito net 60x120
Specific mosquito net for cot 60x120cm, an ideal accessory to protect baby against crawling or flying insects in summer. This mosquito net perfectly matches the walls of the cot.
Product Details
Don't be afraid to air the baby's room in the summer and leave the window open during nap time! Thanks to this mosquito net for baby bed your child will be totally protected against flying and crawling insects.
This mosquito net is easy to install, it perfectly fits the contours of a 60x120 cm cot. It has a zipper all along which allows the mattress to slide inside the mosquito net and provide baby with total protection.
Dimensions 60 x 120 x 65 cm
Fits on all 60x120 cm mattresses.
The little something extra:
Comes with its storage cover
Does not take up space once folded.