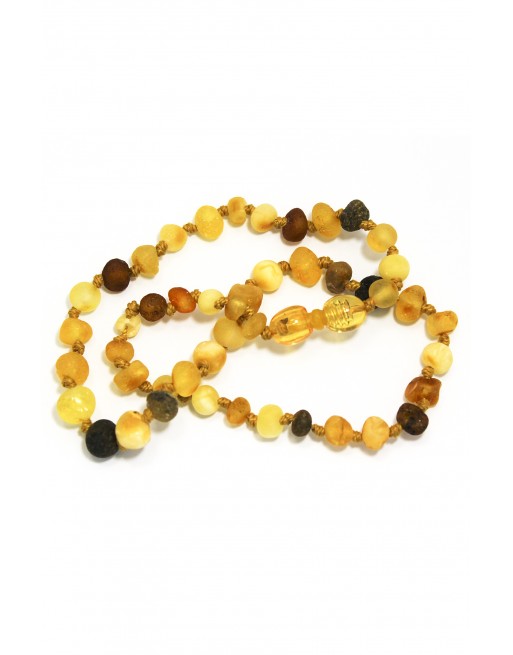  
Multicoloured amber baby necklace with Safety Clasp
Baby amber necklace in real amber pearls from the Baltic Sea of various colours and shapes. A secure necklace with polished stones, knot between each bead and secure clasp.
Product Details
Our amber necklaces are all fitted with a safety clasp, which opens under pressure to prevent strangulation.
Each stone is separated by a safety knot, limiting the risk of ingestion of the amber beads should the necklace be broken.
This unpolished necklace boasts a stunning spectrum of raw and natural colours, bringing together beauty and practicality.
It can help to soothe your baby during teething.

Dimensions: 32cm