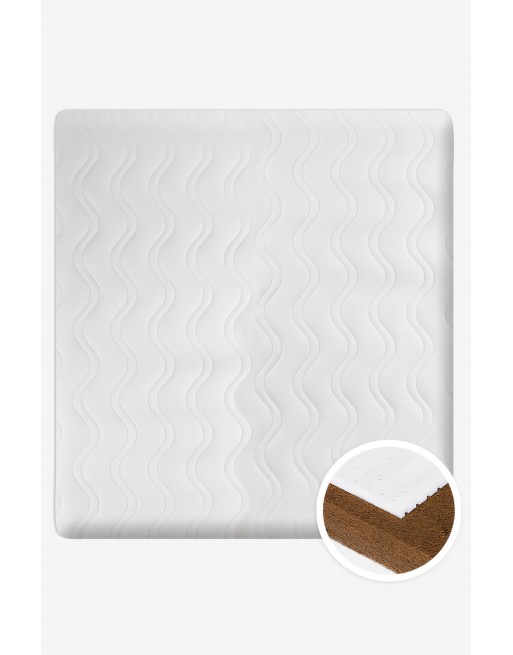  
Coco Latex Park Mattress
Create a comfortable, healthy and breathable awakening space with this beautiful Coco Latex Park mattress. All the advantages of the Coco Latex range in park mattress version for the utmost comfort of your baby.
Product Details
Give your toddler a healthier and more natural play area with this coconut latex park mattress. Discover all the benefits of coconut fiber, its breathable qualities are ideal for a mattress on the floor. Its anti-allergic and anti-fungal qualities make this mattress healthier for your child. The layer of natural latex on the surface offers a pleasant and comfortable home to accommodate baby during his moments of play. Your child can be installed in a supine or sitting position.
This mattress is completely removable and its cover is machine washable at 30 °, so you offer a clean and healthy play area day after day for your baby. This cover is made of Lyocell from Tencel®, an ultra breathable and thermoregulatory fiber that keeps children at the ideal temperature without causing excessive sweating.
Park mattress 95x75x5cm that fits most parks for children and offers maximum comfort.