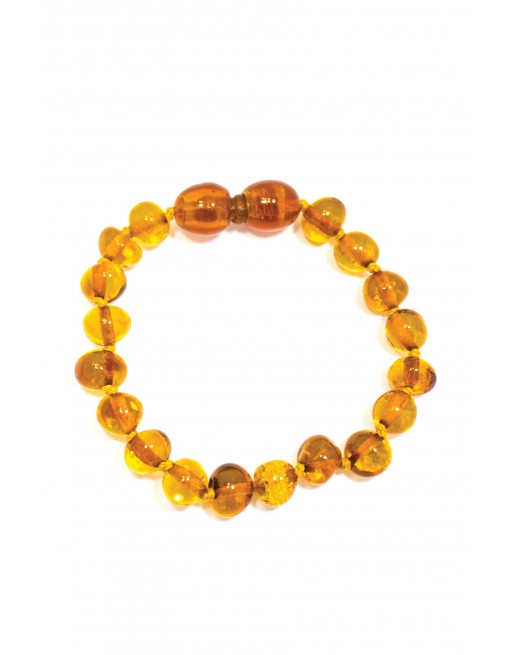  
Baroque amber baby bracelet with Safety Clasp
Baby Amber bracelet composed of small honey-coloured pearls in real amber from the Baltic Sea. Secure bracelet with specific clasp that opens in case of tension and small knots between each bead.
Product Details
A beautiful, soothing and harmonious honey-coloured Amber bracelet, to help calm your baby during teething
New: Safety Clasp that opens under 23 newtons of traction, or about 2 kg.
To be paired with the amber necklace for mum. Link the necklace and the baby bracelet, and wear both during your pregnancy, to infuse the Baby bracelet with your energy. Once they are born, your baby can wear the bracelet for a soothing effect.
Small knots between each bead prevent them from spilling in case of breakage.
Dimensions: diameter 6 cm/length 13 cm