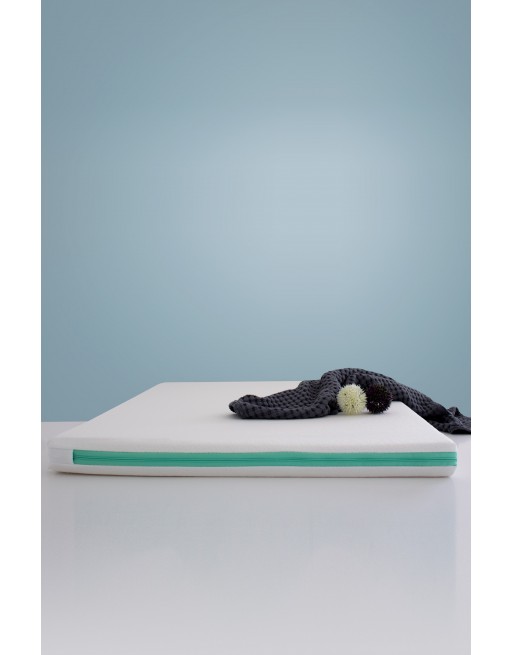  
Soft Playpen Mattress, 95 x 75 cm
Offer a comfortable play area to your child with this park mattress with removable cover. It helps to cushion the falls and keep baby from the cold soil.
Product Details
To make your child's playground more comfortable, choose a polyurethane foam playground mattress. Baby can be comfortably seated in both lying and sitting positions. In case of a fall, the mattress will cushion and avoid crying! This mattress has a density that is firm enough for baby to stand upright by holding onto the bars of the playground.
This park mattress is completely removable thanks to its large zipper, its cover is made of polyester known for its fire-resistant qualities. The cover can be washed at 30°, in the washing machine, for better hygiene and a better life span of your mattress.
Its aloe vera cover ensures irresistible softness and respect for baby's fragile skin
The dimensions of 95x75x5cm make it a comfortable mattress that fits most children's playgrounds.