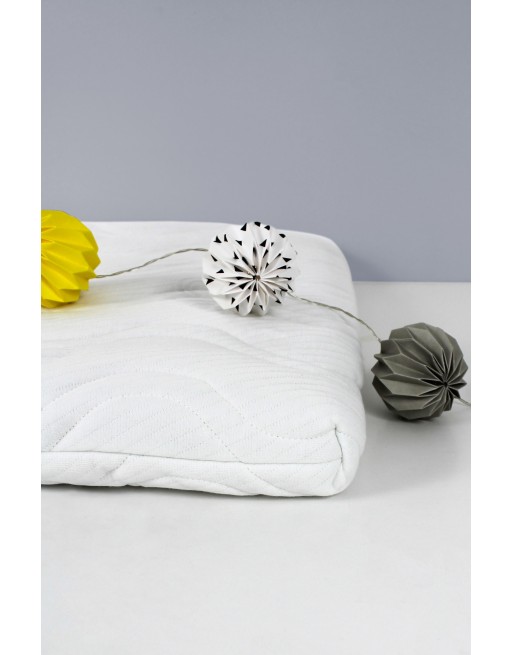  
COCO LATEX Rolled Travel Mattress
Offer your baby the comfort of a 100% natural travel mattress with this nomad latex coco mattress. It combines the support of coconut fiber and the flexibility of natural latex. A rolled mattress easy to carry.
Product Details
COCO LATEX Rolled Travel Mattress, 60 x 120 cm, OekoTex certified, in Natural Latex and Coconut Fibre, with a TENCEL® cover
The Rolled Travel Mattress offers comfort and quality sleep, and is easy to move thanks to its carrying case!
Ideal for weekends, holidays, friends sleeping over, or simply to protect children from the cold floor while they are playing.
Thanks to the use of natural materials, air circulation is optimal, while the density and flexibility guarantee excellent support for your baby.
The TENCEL® and Polyester cover provides great breathability, improves sleep and regulates temperature. TENCEL® is a technical material derived from eucalyptus wood pulp. Polyester meets fire safety standards, so no additional chemical treatment is required. The cover is also fitted with a large zipper, allowing it to be easily removed and machine washed at 30°C for easier maintenance and a longer-lasting mattress.
Plus points:
- Mattress cover is totally removable, for regular washing
- With a carrying case, rolled dimensions: 30 x 60 cm
We recommend shielding the mattress with a mattress protector and fitted sheet 2 in 1.
Dimensions : 60 x 120 cm